Ragazzi vi comunico la formazione ufficiale del team dalbello per il Freeride World Tour ....
Julien Lopez, Sam Smoothy ,Ane Enderud (winner of the last 2 editions), Jackie Paaso and Janina Kuzma.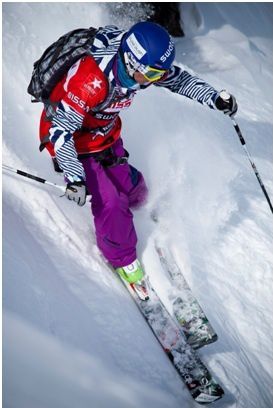 Tifiamo per loro!!!!!!
vi linko anche la risposta di Ane e la sua carica per il terzo anno di FWT....
These are the words of Ane: "Winning the Freeride World Tour for both years that I have competed on it has changed my life for sure. Going into my third season on the tour and wanting to defend my title is definitely a challenge but challenge can be fun! My main mission is to be physically and mentally strong, to be healthy and enjoy life. If I'm healthy and focused I believe I can do whatever I want and that includes winning the tour again."
Visit the FWT web site for more info: www.freerideworldtour.com